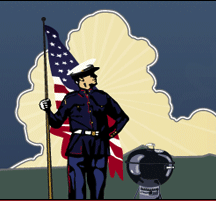 Last year I ran across "Command of the Grill: A Salute to Steak", and couldn't believe that I hadn't heard of it before. Not only is it a great book about grilling steaks, but it is a great and easy way to help Marines and their families.
What is Command of the Grill
Weber hosted a series of grilling competitions at Marine Corps bases across the country. Then they put the winning recipes into a book. All of the proceeds from the book go to various charities that help wounded Marines and their families. The book is only $10.00 (if purchased through Weber, not including shipping and handling).
There are 10 competitions featured in the book, each competition features the recipes for the winner, and the first and second runner up. Each competition also has a celebrity Marine's recipe. That's over 40 steak recipes. Not to spoil my posts this week, but I cooked 6 recipes so far, and I have one more to go. Only one of those recipes wasn't worth the purchase price of the book.
Why are you doing this now?
November 10th is the birthday of the United States Marine Corps. The fine men and women of the United State Marine Corps have helped defend this country's freedoms, rescue and save Americans, further the interests of the United States, and pretty much anything else you can think of, since 1775. They do it without complaint, with only a fraction of the resources and budget per capita as the other branches, and they do it well.
You see, Marines care about the day their beloved Corps was founded, November 10th, 1775, and celebrate it every year, and even though I haven't been on active duty for quite awhile, I'm still a Marine, and I still celebrate the Marine Corps birthday.
So I thought it was fitting to do a week of recipes from the book, to help promote it a little. If you know someone who likes to grill, then this is the perfect gift, either now, or for Christmas which is coming up sooner then you think. Know a Marine, look no farther for a gift.
Mike, are you making money doing this?
Not a single penny. This isn't a pay per post, and I'm not a Weber Affiliate. If on the off chance I get enough hits, then there is the possibility that I may make something. If someone clicks on a banner and buys something, then I may make something that way too.
Any money this site makes during the month of November, I will donate to Toys for Tots.
Besides buying a book, how can I help?
You could buy a copy for a friend. If you have a blog, link to me, or to one of the recipes that you think looks really good. If you think I messed one up, point it out on your blog. If you think my photography is horrible, point that out on your site too.
You can re-post this post, blatantly copy it, that's fine by me. If you are on a social network, you can send a message out about this, or one of the recipes you see.
If you frequent a cooking or grilling site, point this out to them.
I'm a good sport, and I'm not perfect. I sure would like to see a whole lot of copies of this book get sold. I see a lot of stickers that say "Support our Troops", here is an opportunity to actually do that.
What's Next?
Well, for starters, here is what I have posted so far:
Day 1: Disco's Hot and Tangy New York Strip Steaks – 6 out of 5 stars.
Day 2: Hawaiian Island Barbecue Beef – 5 out of 5 stars.
Day 3: Spud's Grilled Steak – 5 out of 5 stars.
Day 4: New York Strip Shish Kabobs – 4 out of 5 stars.
Day 5: Combat Steaks – 5 out of 5 stars.
Day 6: Marinated Skirt Steak with Lemon Garlic Butter – 3 out of 5 stars.
Day 7: Steak Satay – 5 out of 5
For the rest of the week, I'm going to be posting a recipe a day. I won't give out the exact recipe, but I'll mention some of the things in it, what I thought of it, and a photo.
I'll summarize it all at the end of the week.
What Charities will the Proceeds for this book go to?

The Injured Marines Semper Fi Fund – Provides financial assistance to injured Marines, and other service members injured while assigned to Marine Units.

The Wounded Warrior Project – Provides programs and assistance to severely wounded service members.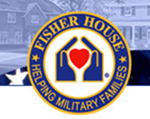 The Fisher House – Provides a home away from home for the families of patients receiving medical treatment at Military and VA medical centers.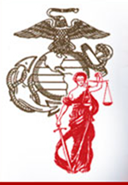 The Marine Corps – Law Enforcement Foundation – Assists the Children of Marines and Law Enforcement who were killed while serving their country.