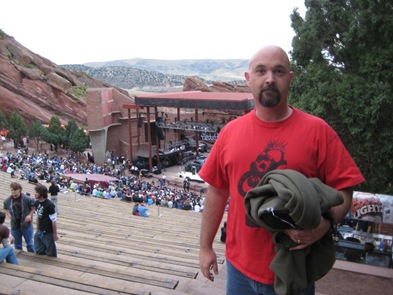 (Clicking on the picture opens full sized version in a new window)
Of all the poorly planned pranks. We went to see 3 Doors Down, and I had the right blankets, but I forgot my camera. The next week, we went to see The Foo Fighters, and I had the camera, but the wrong blankets.
I know, it's not quite the same, but it should be close enough. Can you tell what I was trying to do with this picture taken at Red Rocks?
Click here if you need a hint.
Now, hopefully I'll have my camera the next time I'm in Fort Collins, not to mention my keys.