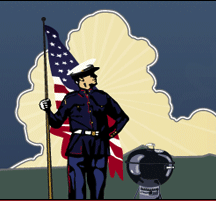 Last year I did the same thing, cooking 7 steak recipes so I could make a week of posts for "Command of the Grill". Well, I enjoyed cooking the steaks and posting about them so much, that I decided to go ahead and make this an annual event. Not to mention it's all for a good cause. So, let's get the 2nd annual Command of the Grill Week going!
Over the next week, what you're going to see is 1 steak recipe a day a day for the week leading up to the Marin Corps Birthday on November 10th. I'll be updating this post with the link to each post.
The Recipes for this year are:
– Day 1: Disco's Hot and Tangy Pork Loin
– Day 2: Chicken Satays
– Day 3: Combat Steaks
– Day 4: Garlic and Balsamic Marinated Steaks with Rosemary
– Day 5: Isaacs's Inspiration
– Day 6: T-Bone with Bistro Dipping Sauce
– Day 7: Rosemary Crusted Strip Steaks with Gorgonzola Sauce
All of these recipes come from "Command of the Grill", which take the best steak recipes from a series of grilling competitions held on Marine Corps Bases, and puts them in a book. The book is a whopping $10, and it all goes to charities.
I'm not making a penny off of this, I just want people to buy "Command of the Grill" from Weber, (also available at 1-800-446-1071 and Amazon) so that the entire $10 purchase price can go to some terrific charities, which directly support military members who have been wounded in the line of duty, or to help the families of those military members who have made the ultimate sacrifice.
Do you believe in "Support our Troops"? Well this is a painless way to do it. Christmas is coming up, and this makes a terrific present for your friends and family.
If you want to know what charities this goes to help, scroll down. If you want a sample of the recipes in the book, click here for 2 free recipes, both of which are worth the $10 by themselves.
Mike, how Can I Help?
You can help in so many ways, here are a few ideas:
– Buy 1 or more copies of the book.
– Link to a favorite recipe on my blog, and let your readers know it's for charity.
– Cook up a recipe, post it, and let me know. We can cross link.
Basically, anything that gets people aware of this book, and gets more copies sold, is a winner in my book.
What Charities will the Proceeds for this book go to?

The Injured Marines Semper Fi Fund – Provides financial assistance to injured Marines, and other service members injured while assigned to Marine Units.

The Wounded Warrior Project – Provides programs and assistance to severely wounded service members.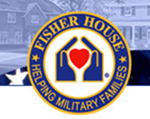 The Fisher House – Provides a home away from home for the families of patients receiving medical treatment at Military and VA medical centers.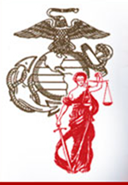 The Marine Corps – Law Enforcement Foundation – Assists the Children of Marines and Law Enforcement who were killed while serving their country.