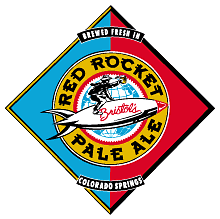 March? Really? I haven't put anything here since March?
In my last post, I mentioned that I had been doing a lot of reading about beer, and was thinking of starting to brew my own. Well after a summer of not being home, between various work travels and vacation, I'm now pretty far along with that hobby.
Directly after the last post I ended up brewing a delicious Hefeweizen, and I was incredibly pleased with how well it came out. Then came all the travel.
My next batch of beer was a "No Sham Shamrock Irish Ale" from the book "The Complete Joy of Homebrewing", and I only have 6 of those left. They also came out terrifically.
Right now, I have a few weeks before the next batch is ready, it is Presidential Pale Ale, which I hope I like as much as I like Bristol's Red Rocket.
Then last night I brewed Thunderstruck Pumpkin Ale, which I found on the most useful Home Brew Talk Forums. Highly suggest a visit there if you are interested in the subject.
I'm up to 20 Gallons brewed, and I'm looking forward to my next batch.