December 29, 2009
UPDATE 08:29: I posted over at the Home Brew talk forums, and the consensus is that I'm looking at krausen (where the foamy yeast action happens) with hop particles suspended in it. Whew! That's really a great site with some terrifically helpful people.
Original post:
At Christmas I tried a batch of beer I had made, luckily it was only a 1 gallon batch, and there was something terribly wrong with it. It tasted like water, but with a funky taste to it. I figured I must have had an infection in it.
So now I'm a little paranoid, and I'm wondering if I did something wrong with my last batch of Centennial Blonde. It has these green floaty things on the top.
I made a 10 gallon batch, and split it between two carboys, and used a starter of a American Ale yeast in one, and a package of Nottingham yeast in the other. The American Ale yeast carboy has these green things across the entire carboy, and the nottingham yeast carboy only has a few of them, in a 4 inch circle.
I took a whiff of both carboys, and they smell fine to me. I'm just a little concerned since I had the problem with that 1 gallon batch, and I was planning on putting a Stout on the yeast cake of the American Ale Carboy.
I'm going to post to the Homebrew forums to see what those knowledgeable folks have to say, but I figured I could share here as well.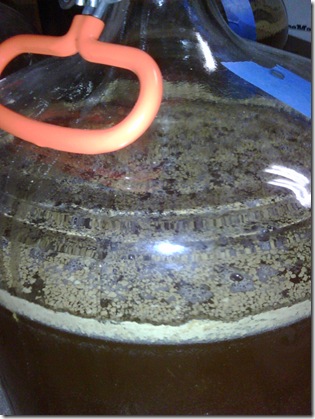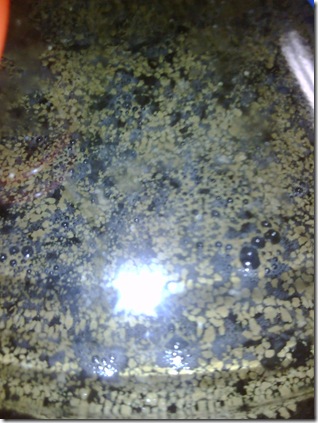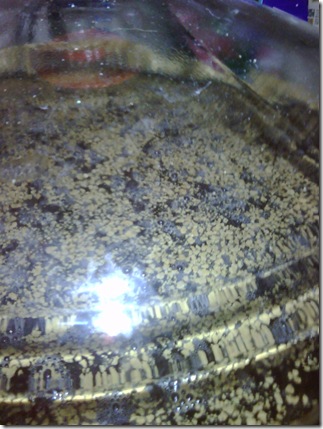 Also on Port 16: