March 27, 2010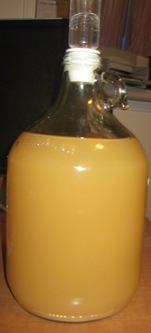 If you didn't find it on your own, I posted my 2010 Brew Schedule. I never mentioned it on the blog, so you would have had to notice the link at the top of the site.
If you didn't check it out, don't worry, because I had to make some changes to it. Here's what I did:
1. Re-scheduled missed brews – I was late on both my 90 Shilling clone, and my Octoberfest. Those were supposed to be brewed in February and early March, but I skipped right over them, just too busy. I moved them to the first weekend in April.
2. Moved the Lambics – Since I'm going to need a big pile of fruit for those, I thought it made good sense to make them when that fruit was actually in season. It's going to be like 6 to 18 months before I drink them anyway, so it's not like I'm in a hurry.
3. Added a Hefeweizen in April, and a Rye beer in May – I don't know why I didn't have these on the schedule anyway, Hefeweizen is one of my favorites, and I've always wanted to make some rye beer. Not to mention it will give me something a little lighter to drink in the summer.
If you look at the schedule, April is going to be a busy month, I'm making 2 brews on one weekend, and a third the next weekend. July is pretty busy too, with 3 brews that month too. We have some relatives visiting us over the summer, so I wanted to have a good selection of beer available.
Believe it or not, I'm actually hoping to squeeze in some more brewdays, but we'll see about that. I'm hoping to start on making a electric Hot Liquor Tun (HLT), which basically just heats and holds hot water, which would save me a  lot of time and propane. I hope that I'll also be getting a wort chiller for father's day. Both of these should cut some time off of my 8 hour brew days.
Next month I'll be picking up a 50 pound sack or two of malt from a group buy I'm taking part of in Denver. Near the end of the year, I may have to start brewing a little extra in order to use that all up.
I've been having some trouble with my kegging setup, nothing real bad, but I still need to do some work on it. Of course, Pinewood Derby is coming up pretty quick, so I may be doing more of that over the weekends rather than hobby projects. I'll find out tonight if the Vienna Lager I made is carbonated well enough.
Hope everyone has a good weekend, and thanks for reading!
Also on Port 16: