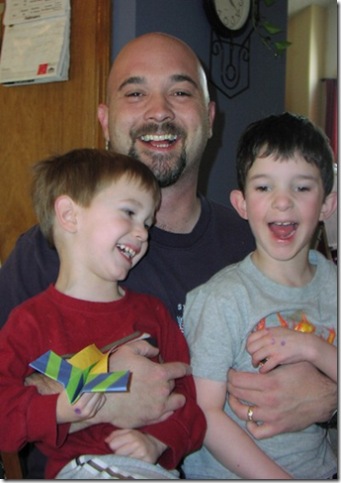 Hi, my name is Mike Scott, and this is my personal blog. I'm a Technology professional by day, and well, I guess a Technology Hobbyist by night. I currently reside in beautiful Colorado Springs, Colorado, with my wife and 2 boys.
My intention for this blog is to relate some of my experiences and interests to those who may benefit from them.
I, like many geeks, have a number of interests, many of which center around computers and technology, which will make up the majority of content on this blog.
When I'm not working or playing with tech, I can usually be found trying to raise well rounded children, trying to keep my Jeeps running, preventing the collapse of my house, and / or refining my plans for world domination.
I also enjoy the occasional TV show or movie.
I hope you enjoy your time here, and please feel free to post any comments, suggestions, or questions. I welcome your feedback.
Thank you for visiting, Mike Scott
P.S. Since Mike Scott is such a common name, here is a brief list of some famous people, who aren't me, that also have the name Mike or Michael Scott.